Serra is focused on providing effective and efficient real estate and project finance solutions for corporate, governmental and not-for-profit users.
Serra frequently employs credit tenant lease programs to provide 100% project and related financing at competitive pricing to public or corporate bonds with the associated benefit of diligent project and project team oversight. Directly and through affiliated entities, Serra principals also provide high-level consulting and operational real estate consulting.
Serra principals each have over 30 years of real estate investment, ownership and operational experience and evaluate and structure each opportunity from a long-term owner/occupant perspective. We are long-term partners to our clients, delivering an operational solution that endures – not a short-term transactional fix that leaves long-term problems.
Based on an entity's contractual cash flow, our proprietary debt and equity capital structures offer our clients comparable or superior cost of capital relative to traditional financing sources while providing additional development and construction expertise, often at little or no cost as part of the financing program. These solutions have few of the traditional real estate or project finance lending or operational constraints.
Serra is a privately-held, 100% minority and veteran-owned business.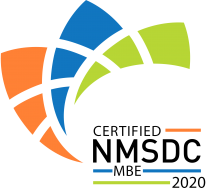 COPYRIGHT 2020© SERRA REAL ESTATE CAPITAL