Serra Real Estate Capital implementation of building modifications and enhancements to combat the coronavirus using CARES Act funds
Serra Real Estate Capital ("Serra") Is MWBE, SBE and HUB Certified.
Serra, as the developer, owner and manager of numerous properties fully leased to government and municipal tenants, has a strong professional interest in the health, safety and welfare of the occupants and visitors to these properties. This is aside from the personal interest and concern all of us share world-wide with respect to the direct and indirect damage and death being fomented by the COVID-19 pandemic.
Serra is in the process of reviewing all Serra-owned buildings with the appropriate staff and other responsible personnel to renovate and modify existing buildings as well as those planned and under construction. The goal and sole focus of this process is to enhance public safety as these buildings are staffed with public employees and actively serve the citizens of these municipalities. Serra properties are home to court rooms, tax offices, motor vehicle facilities, passport offices and the like. They also have standard office building components such as break areas, waiting areas, lobbies, cafeterias, private offices and conference rooms.
SERRA CARES: In an effort to ensure these centers of public employee and general public interaction have improved safety and defenses against the effects of the coronavirus, Serra is working with affected municipalities to utilize CARES Act funds for their intended purposes as expeditiously as possible – to take measures to enhance public safety by proactively responding to COVID-19 immediately.
Serra is establishing a service network to apply knowledge and lessons learned in real time to assess modifications to other buildings and commence necessary design and construction work across the United States. This work is being performed under Serra supervision and in conjunction with prominent national and locally known project managers, contractors and architects.
For more information, see below and contact:
MIKE LESSEL
MANAGING DIRECTOR
949-887-8975
mike.lessel@serrarec.com
Serra and its affiliates will provide building assessments and engage the necessary contractors, architects and subcontractors required to perform those improvements deemed advisable by the respective staff, officials, commissioners and COVID committees of municipalities across the country. This work includes but is certainly not limited to:
Creating new waiting areas and spaces that may include construction of additional facilities, including temporary environmentally controlled facilities allowing appropriate social distancing and reducing likelihood of virus and bacterial transmission
Installing touch-free building controls as well as modifying entrances, internal doors, restrooms, elevators and other areas that normally require human contact for normal operation; these can be motion, foot, app or voice activated, by way of example
Modifying HVAC systems as necessary to include filtering systems, and optimizing all performance features to improve air quality and filter out bacteria and viruses; ionization systems, UV sterilization, increasing air change rate, higher rated equipment and filters
Update active use areas with new or existing properly spaced furniture and identifying places to accommodate any such displaced capacity
Using technology and apps to facilitate vehicular waiting opportunities as opposed to interior waits and otherwise minimizing waiting and queuing
Modify finishes and hardware with anti-microbial treatments and materials
Reduce use or congregation in break areas through use of refrigerators and microwave stations in office areas, incorporating different furniture, antimicrobial surfaces and other
Disinfecting stations for document transfer at mail rooms, passport offices, tax offices, etc.
Increased directional and instructional (electronic and other) signage
Add indoor UV where merited and introduce more sunlight as appropriate
Compartmentalization with antimicrobial separators and wind/splash guards in such areas as jury stands, court rooms, transaction counters, etc.
Installing more sanitizing stations and dispensers
Examine use of catalytic air cleaners, pneumatic tubes, curbside kiosks, drive through service centers, etc.
Other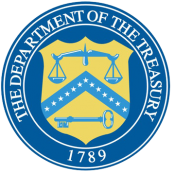 Excerpts From U.S. Department Of The Treasury Cares Act Summary:​
The Coronavirus Aid, Relief, and Economic Security (CARES) Act was passed by Congress and signed into law by the President on March 27th, 2020. This $2 trillion + economic relief package was designed to protect the American people from the public health and economic impacts of COVID-19.
The CARES Act established the $150 billion Coronavirus Relief Fund (the "Fund")which provides assistance for state, local, and tribal governments Treasury makes payments from the Fund to eligible units of local government.
The CARES Act requires that the payments from the Coronavirus Relief Fund only be used to cover expenses that—
are necessary expenditures incurred due to the public health emergency with respect to the Coronavirus Disease 2019 (COVID–19);

were not accounted for in the budget most recently approved as of March 27, 2020 (the date of enactment of the CARES Act) for the State or government; and

were incurred during the period that begins on March 1, 2020 and ends on December 31, 2021.
Guidance on eligible uses of Fund disbursements by governments is available below.
The CARES Act provides that payments from the Fund may only be used to cover costs that—
The requirement that expenditures be incurred "due to" the public health emergency means that expenditures must be used for actions taken to respond to the public health emergency. These may include expenditures incurred to allow the State, territorial, local, or Tribal government to respond directly to the emergency, such as by addressing medical or public health needs, as well as expenditures incurred to respond to second-order effects of the emergency, such as by providing economic support to those suffering from employment or business interruptions due to COVID-19-related business closures.
Funds may not be used to fill shortfalls in government revenue to cover expenditures that would not otherwise qualify under the statute. Although a broad range of uses is allowed, revenue replacement is not a permissible use of Fund payments.
The statute also specifies that expenditures using Fund payments must be "necessary." The Department of the Treasury understands this term broadly to mean that the expenditure is reasonably necessary for its intended use in the reasonable judgment of the government officials responsible for spending Fund payments.
The CARES Act also requires that payments be used only to cover costs that were not accounted for in the budget most recently approved as of March 27, 2020. A cost meets this requirement if either (a) the cost cannot lawfully be funded using a line item, allotment, or allocation within that budget or (b) the cost allocation.
A cost is "incurred" when the responsible unit of government has expended funds to cover the cost.
Nonexclusive Examples of eligible expenditures
Eligible expenditures include, but are not limited to, payment for:
Medical expenses such as…
Public health expenses such as…
Expenses for disinfection of public areas and other facilities in response to the COVID-19 public health emergency.
Expenses for public safety measures undertaken in response to COVID-19.
COPYRIGHT 2020© SERRA REAL ESTATE CAPITAL